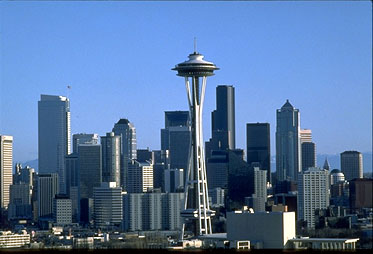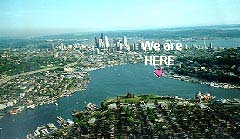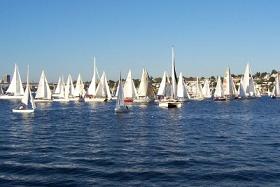 Beautiful Seattle! Lake Union 2 miles north "Duck-Dodge" each summer Tuesday
Houseboat Rentals in Seattle Washington on beautiful Lake Union
NOTICE: Due to the Shoreline Management Act of the city of Seattle, we are unable to rent our houseboats on a short-term basis any longer. Thank you for your patronage in the past. Please do not contact us with rental requests for under 6 months.
For those who might have an interest in renting one of these boats on an on-going monthly basis, please fill out the contact form on the Rentals page.
The Annie Kate is available for sale and The Ark is available for rental on April 1st on a 6 or 12 month lease - click on their names to view their pictures and descriptions or go to the Rentals page. You may fill out the contact form there if you are interested.
All of our other houseboats are currently rented, but they may become available on 30 days notice. You may ask to be added to our waiting list and we will email you immediately when any other houseboat becomes available. Prices range from $1100 to $2600/month (all expenses - moorage, utilities, pumpouts, etc. - are usually included in the rental fee).
If you are looking for other unique and affordable short-term rentals in the Seattle area, please go to our sister website at www.seattlebedandbreakfast.com.
All of our houseboats are located on Lake Union, just five minutes from downtown and the Space Needle. There are many excellent restaurants within easy walking distance of the marinas.
See the article on Seattle houseboats in the New York Times on July 17, 2005!
Also, read about the houseboats on Lake Union from a Washington Post article on Oct. 16, 2005.

Contact Information
Please email or call us at anytime with questions about houseboat rentals in Seattle. Please do not contact us with requests for rentals under 6 months duration.
Telephone: 206-200-8636
A

ddress:

2040 Westlake Ave. North #307

Seattle, WA 981

09

Email:

info

@

seattlehouseboatrentals.com

or fill out Contact form

Looking for something to do in Seattle? Check out these Attractions!

And see these Views!